Travel News
We would like to thank everyone who attended our second Travel Show which was held on 6 October 2018.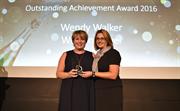 Wotton Travel Ltd wins Outstanding Achievement Award
Wotton Travel Limited won the Outstanding Achievement Award at the inaugural Big Celebration Lunch organised by Advantage, the UK's largest independent travel agent group. The award ceremony took place at the Grange City Hotel in London on September 30th, 2016. Read more
For the latest travel advice from the Foreign and Commonwealth Office including security and local laws, plus passport and visa information, click here.
Address
4 High Street
Wotton under Edge
Gloucestershire
GL12 7DB
Hours of business
Monday-Friday: 9.00am-5.00pm
Saturday: 9.00am-1.00pm